Calling All Parkland & South Florida Residents Affected By Chinese Drywall!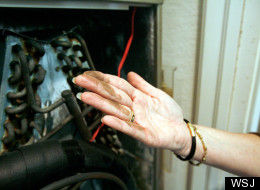 Residents must find out if the wallboards in their homes were made by a company called: Knauf Plasterboard Tianjin Co.  Knauf has agreed to accept a class action lawsuit for ONLY one month.  Through the help of attorneys, homeowners with Chinese Drywall made by this manufacturer can now hopefully seek recourse.
Without this pact from Knauf, homeowners would have to spend lots of money and time filing lawsuits and complaints.  Now, all residents need to do is show that their wallboards were made by this manufacturer.  Hopefully, Knauf is looking at its full exposure as a company and will be willing to negotiate settlements.  But, time is of the essence.  Look through your documents when your home was built or call your developer.  You may also want to speak with the City of Parkland planning and zoning department.  I wrote an earlier article on how the City of Parkland established a task force to investigate the Chinese Drywall problem in the city.  Click Here to read this article.
Other articles on Chinese Drywall:

To stay updated with all of the current Parkland real estate home information, receive our blog posts directly to your inbox by subscribing to the squawk.
If you are interested in buying or selling a real estate property in Parkland, please give us a call at 954-609-0591 or send a note to the squawk.